Ragdoll Kittens For Sale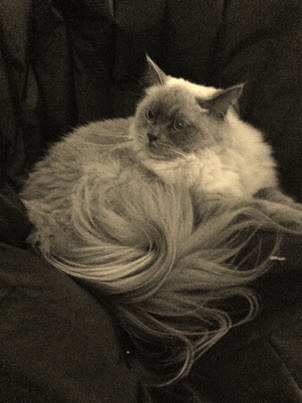 Beautiful Ragdoll kittens for sale in Traditional , Mink &  Solids  in all colors and patterns including  rare Chocolate and the VERY RARE Cinnamons and their dilute colors.
DEPOSITS on kittens ~
ARE NON REFUNDABLE, NO EXCEPTIONS!!!
Sorry but I do not take deposits on unborn kittens or until a specific kitten has been chosen, I will NOT hold a Ragdoll kitten without a deposit, please don't ask. PAYMENT PLANS AVAILABLE, ASK ME HOW
Please realize anyone can build a website and have a spotless house upon inspection, do not be fooled by this if you feel the Ragdoll kittens are sick or unsocialized, leave…. Trust your gut feeling , it's usually right.
What to look for in a reputable Ragdoll cat breeder:
Is the breeder willing to let you visit and see all the cats?
Is the house or cattery clean?
Do the cats look clean and well taken care of ?
Do they have plenty of room, and are not overcrowded in their environment?
Does the breeder offer a contract with a health and genetic guarantee?
Are the kittens offered for sale no earlier than 12 weeks of age?
Are the kittens well socialized? Do you get to see where the kittens are actually kept and raised?
*A Little About Our Ragdoll Kittens for sale *
 We offer kittens in Traditional, Minks & Solids  in all colors and patterns.
I do not sell unweaned, un-socialized Ragdoll kittens, all kittens go to their new homes around 12 weeks old.
All babies are accessed individually for eating, litterbox habits & maturity levels as some mature sooner than others.
Our babies & adults don't live in cages and are loved on and held from day one until I place them in your loving arms.
All kittens are Vetted (see a vet , fecal tested and examined)  Vaccinated and Spayed/Neutered
Our kitties are litterbox and cat scratcher trained and come with a bed and starter kit.
The bed helps assure me they have smells  from home to help them settle into their new home, hopefully without getting so home sick. We look forward to meeting you and introducing you to our Ragdoll cats and kittens. When getting a Ragdoll  kitten from us you will be updated regularly with pictures and info on your kitten plus a lifetime of support.
What sets us apart from other  catteries in Atlanta Ga?  Many Things.
We  have many  years of  feline and vet experience. We ADORE our Ragdoll cats and do not overbreed, nor do we breed every cat we have every year.
All Breeders  in Ga are REQUIRED to have a USDA license if they breed more than one litter of animals per year, if they do not  have one they are breaking the law and you are not dealing with a reputable breeder.
We practice early Spay/Neuter, Why ? We control our lines this way. That is why you will NEVER see us advertise our kittens on places like Craigs List this also keeps backyard breeders from acquiring our lines and any unwanted litters in a clients new home.
It is far easier on a kitten than an adult with a much faster recovery rate. After all, you are paying alot for your future companion wouldn't it be nice if your breeder had the vetting done for you?
Our Ragdoll Breeder Cats are tested for the following:
HCM (Heart Disease)- PKD (Kidney Disease)- PKA (Eye Disease) They are also tested for:  Identity Markers- Blood Group- Dilute Gene Pointed, Solid & Mink Gene,  Lynx & Longhair
They have also been tested by our vet with the  SNAP test, NEG for :
FeLV (Feline Leukemia)- FIV (Feline AIDS)- Heartworms:
Sorry but we cannot guarantee against Corona Virus or FIP ( NO BREEDER CAN) This is an illness that is on the rise in pedigree and domestic cats worldwide, there is no vaccination and there is no cure- This can be contracted anywhere (multi cat homes, catteries, shelters, vets office, pet stores etc and is transmitted by other cats,  humans, clothing, shoes, catboxes etc. Dogs carry a corona virus that can enhance a cats. 97% of all cats carry benign corona virus in a select few it mutates into FIP. Most of these occurrences are due to stress in the new environment which causes the cats own immune system to mutate into this fatal illness. We have no control over that.

SORRY, We do not accept visitors unless you have put a deposit on a kitten or are serious about adopting a kitten.
Pinkerton's DOES NOT condone Declawing your cats. This will null and void your contract. Please be aware of the Paw Project on Netflix