Ragdoll Kittens For Sale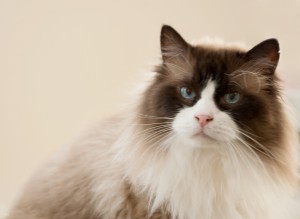 Beautiful Ragdoll kittens for sale in Traditional , Mink &  Solids
 All colors and patterns including  rare  Solid Chocolate, Lilac and the very rare Cinnamon.
DEPOSITS on kittens ~ARE NON REFUNDABLE  THEREFORE NO EXCEPTIONS!!!
Most importantly , I do not take deposits on unborn kittens or until a specific kitten has been chosen, I will NOT hold a Ragdoll kitten without a deposit, please don't ask.
I do not sell unweaned, un-socialized Ragdoll kittens, all kittens go to their new homes around 13 – 16  weeks old.
All babies are accessed individually for eating, litterbox habits & maturity levels as some mature sooner than others.
Our babies & adults don't live in cages and are loved on and held from day one until I place them in your loving arms.
All kittens are Vetted,  Vaccinated and Spayed/Neutered
Our Ragdoll Breeder Cats have been tested for the following and are negative by parentage.
HCM (Heart Disease)- PKD (Kidney Disease)- PKA (Eye Disease) They are also tested for:  Identity Markers- Blood Group- Dilute Gene Pointed, Solid & Mink Gene,  Lynx & Longhair, All of our cats are Neg by testing or parentage. We have a closed cattery and because of this we are NEG for Felv/ Fiv
(click on pictures for more info)
                                  PLEASE USE THE CONTACT US FORM
       Accepting Deposits, these babies are the last available until late summer
LAST BABY AVAILABLE FOR DEPOSIT.
Male Seal Mitted – I go to my new home towards the end of April 2020
We are retiring Cherokee she will be avail for adoption the weekend of March 18th. Cherokee will be 5 this year and is a beautiful Seal Mitted, she prefers a quiet home with no dogs. Cherokee will come UTD on Vaccinations & Spayed.
Appointments for visit's are made just for you, Because of this we ask that if your are going to be more than 30 min late please call to reschedule as we have set aside appointments for others as well
Pinkerton's DOES NOT condone Declawing of your cats.  Therefore this will null and void your contract. Please be aware of the Paw Project on Netflix

Ragdoll kittens for sale. Chocolate and Lilac ragdoll kittens for sale. Ragdoll breeder in Georgia. Traditional Ragdolls for sale in Ga. Ragdoll kittens for sale Virginia, Ragdoll kittens for sale Tennessee, Ragdoll kittens for sale Georgia and Ragdoll kittens for sale South Carolina, Ragdoll kittens for sale in the USA