Ragdoll Kittens For Sale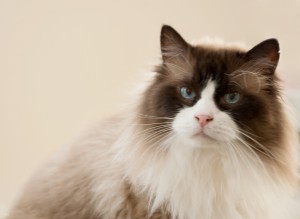 Beautiful Ragdoll kittens for sale in Traditional , Mink &  Solids  in all colors and patterns including  rare Chocolate and the VERY RARE Cinnamon's and their dilute colors.
DEPOSITS on kittens ~ARE NON REFUNDABLE, NO EXCEPTIONS!!!
Sorry but I do not take deposits on unborn kittens or until a specific kitten has been chosen, I will NOT hold a Ragdoll kitten without a deposit, please don't ask. PAYMENT PLANS AVAILABLE, ASK ME HOW
We offer kittens in Traditional, Minks & Solids  in all colors and patterns.
I do not sell unweaned, un-socialized Ragdoll kittens, all kittens go to their new homes around 13 weeks old.
All babies are accessed individually for eating, litterbox habits & maturity levels as some mature sooner than others.
Our babies & adults don't live in cages and are loved on and held from day one until I place them in your loving arms.
All kittens are Vetted,  Vaccinated and Spayed/Neutered
Our Ragdoll Breeder Cats are tested for the following:
HCM (Heart Disease)- PKD (Kidney Disease)- PKA (Eye Disease) They are also tested for:  Identity Markers- Blood Group- Dilute Gene Pointed, Solid & Mink Gene,  Lynx & Longhair, All of our cats are Neg by testing or parentage. We have a closed cattery and we are NEG for Felv/ Fiv


Aug 6th 2019—–
Hi Friends,
As some of you know we lost our home and cattery the day after Xmas 2017. I was home at the time of the fire and went back into the home several times to save the cats and other pets that we have. I was in the home kicking out windows to drop the cats out of the house while it burned down around us. Not many of you know but I am completely blind on my left side and was thus burned on that side. Not all of the pets made it out.  Thanks to the generous help of our vets, whom showed up to be on site as the house burned took them all from the scene to his clinic where the cats were boarded and cared for as Jeff and I rebuilt a home for them.
As horrible as the fire was the after shock was even worse as we tried to salvage our lives and provide for our pets and still try to manage the cattery.  Thanks to the generous help of friends, clients and strangers we were able to build a cattery in a short time to house the cats. (We made the news Pinkerton's Cattery Fire but please note they did not report the correct number of cats we had and they were NEVER for adoption)
For us, we have had to endure endless insurance inquiries, live in an rv and then a classroom trailer on the property because we could not leave our pets. This came with exhaustion, stress, depression, PTSD  and countless other things as we tried to move forward with our lives.
We have decided to move from Monroe instead of rebuild our home. There have been incredible obstacles to overcome during this time and if I have let any of you down I am profusely sorry and WILL do better.  For those of you that stood fast beside me during the past 2 years I cannot thank you enough for your compassion and understanding as we try to move forward.
We will be closed until Oct 2019 in order to get completely moved, a new cattery built and a new start.
Purrs as always, Steph
ALL KITTENS ARE SOLD FIRST COME FIRST SERVED , I DO NOT HOLD KITTENS WITHOUT A DEPOSIT.
(click on pictures for more info)
Kittens are 300.00 deposit which can be paid by Paypal , a personal check or cash. Remainder of monies is expected in cash at time of pick up.
Appointments are especially made for you to include a 2 hr visit time, IF you are going to be more than 30 min late to you appt,
YOU MUST RESCHEDULE !! NO EXCEPTIONS
Pinkerton's DOES NOT condone Declawing your cats. This will null and void your contract. Please be aware of the Paw Project on Netflix