Ragdoll Kittens For Sale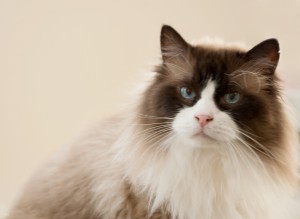 Beautiful Ragdoll kittens for sale in Traditional , Mink &  Solids  in all colors and patterns including  rare Chocolate and the VERY RARE Cinnamon's and their dilute colors.
DEPOSITS on kittens ~ARE NON REFUNDABLE, NO EXCEPTIONS!!!
Sorry but I do not take deposits on unborn kittens or until a specific kitten has been chosen, I will NOT hold a Ragdoll kitten without a deposit, please don't ask. PAYMENT PLANS AVAILABLE, ASK ME HOW
We offer kittens in Traditional, Minks & Solids  in all colors and patterns.
I do not sell unweaned, un-socialized Ragdoll kittens, all kittens go to their new homes around 13 weeks old.
All babies are accessed individually for eating, litterbox habits & maturity levels as some mature sooner than others.
Our babies & adults don't live in cages and are loved on and held from day one until I place them in your loving arms.
All kittens are Vetted   Vaccinated and Spayed/Neutered
Our Ragdoll Breeder Cats are tested for the following:
HCM (Heart Disease)- PKD (Kidney Disease)- PKA (Eye Disease) They are also tested for:  Identity Markers- Blood Group- Dilute Gene Pointed, Solid & Mink Gene,  Lynx & Longhair, All of our cats are Neg by testing or parentage. We have a closed cattery and we are NEG for Felv/ Fiv


Since the total loss of our home and cattery to fire the day after X-mas 2017, we have decided to move instead of rebuild.
ALL KITTENS ARE SOLD FIRST COME FIRST SERVED , I DO NOT HOLD KITTENS WITHOUT A DEPOSIT.
(click on pictures for more info)
KITTENS ARE READY TO GO TO THEIR NEW HOMES                                                 706-202-8893
All Kittens come with 2 sets of Vaccinations, (Rabies Vaccination If old enough) Spayed or Neutered, Wormed, Groomed and Registration Papers.
Kittens are 300.00 deposit which can be paid by Paypal , a personal check or cash. Remainder of monies is expected in cash at time of pick up.
Appointments are especially made for you to include a 2 hr visit time, IF you are going to be more than 30 min late to you appt,
YOU MUST RESCHEDULE !! NO EXCEPTIONS
                             LAST SWEET BABY – Updated July 15th
Pinkerton's DOES NOT condone Declawing your cats. This will null and void your contract. Please be aware of the Paw Project on Netflix